Forestry plan will create jobs in Nanaimo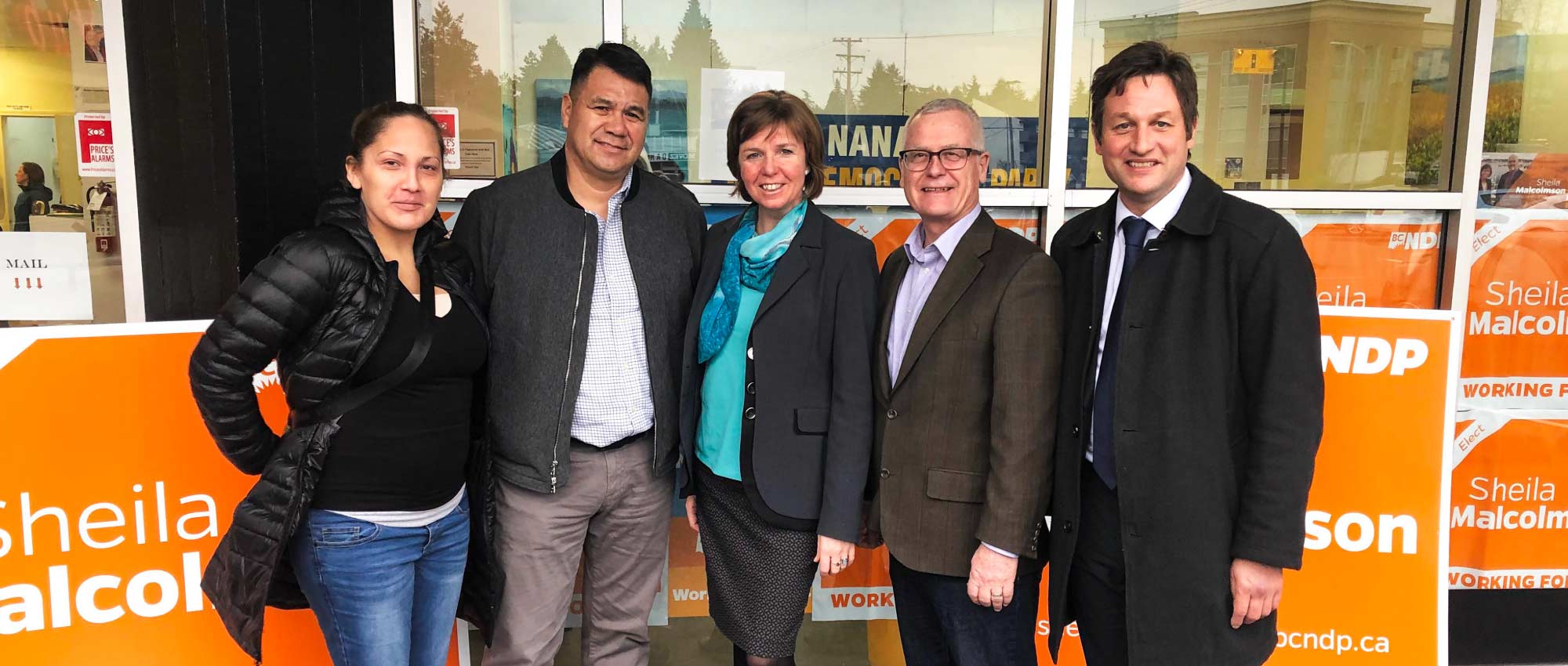 The BC NDP government's new plan to increase processing of BC logs will help protect and create good jobs in and around Nanaimo, says Forests Minister Doug Donaldson.
"Our new Coast Forest Sector Revitalization Initiative will increase processing of BC logs on the coast and redirect wood waste to pulp and paper mills," said Donaldson on a visit to Nanaimo's Coastland Mill. "Our plan will help sustain and create the good-paying forestry jobs that Nanaimo has depended on for decades."
BC NDP Candidate Sheila Malcolmson says the plan contains concrete steps that will help rebuild Vancouver Island's forest sector.
"Our community depends on forestry jobs, but for too long the BC Liberals ignored the decline facing this industry," said Malcolmson. "It's so exciting to see a real plan to begin repairing the damage to the sector done by 16 years of BC Liberal neglect."
To create and support good jobs in BC's coastal forest sector, government is making policy changes to increase the processing of BC logs on the coast and to reduce wood waste by redirecting it to BC's pulp and paper mills instead of leaving it on the forest floor.
The Coast Forest Sector Revitalization has five main goals:
Rebuilding solid wood and secondary industries to ensure more of B.C. logs and fibre are processed in B.C.
Improving harvest performance to ensure more fibre is available for domestic mills, including the pulp and paper sector.
Maintaining a credible auction system by taking steps to ensure bids on timber sale licences are independently made
Fostering stronger business-to-business relationships between BC Timber Sales, major licensees and First Nations
Restoring public confidence through amendments to the Forest and Range Practices Act, and auditing the private managed forest land regime
Changes to waste policy are designed to redirect some of the approximately two million cubic metres of wood waste on the coast each year to pulp and paper producers and the bio-products/bioenergy sector in BC.