Together, let's keep building a better Nanaimo.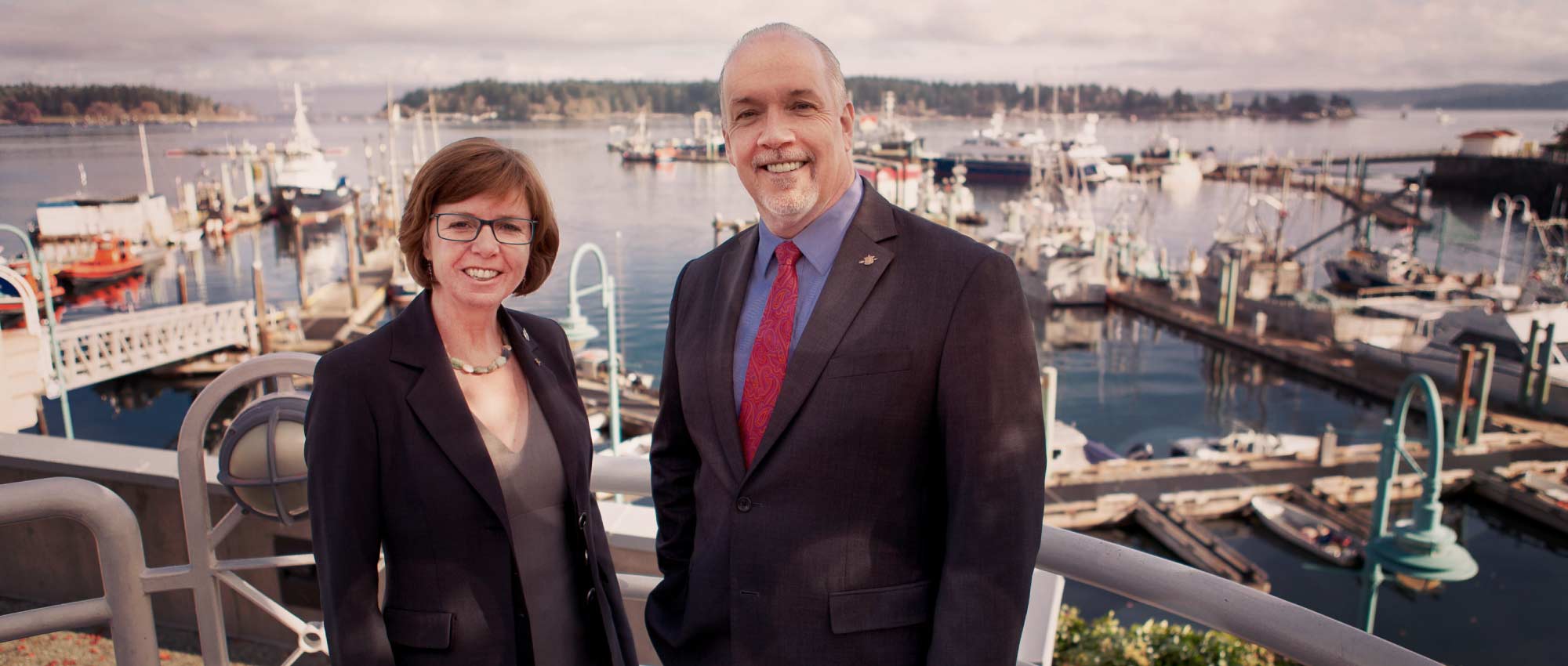 Today is the start of the most significant by-election campaign we've ever had in BC.
The stakes are high and the choice is clear – we can continue to build a strong future with John Horgan and the BC NDP, or we can risk going back to the BC Liberals and their record of cutting services and making your life more expensive.
I am proud to be running with the BC NDP team to become Nanaimo's MLA in the John Horgan government. After 16 years of BC Liberal choices that hurt people in our community, we finally have a government that is working for people and we're seeing the results – a new ICU at Nanaimo Hospital, increased hours for seniors care, construction of affordable housing, frozen or reduced ferry fares, and so much more.
The BC Liberals would turn things back. While in government, their priorities were obvious.
While they gave massive tax giveaways to their rich friends, the BC Liberals refused to act on deep problems at Nanaimo Hospital. MSP fees doubled and ferry fares skyrocketed. They would not stand up to protect our coast from oil spills and pollution. And their dirty money-laundering scandal fueled skyrocketing housing costs, the fentanyl crisis, and criminal gang activity.
With Premier John Horgan, we are finally turning things around.
We are seeing results on things that matter, like improving health care and education, providing affordable child care, and measures to make housing more affordable. CleanBC, our plan to fight climate change and generate sustainable jobs, provides a road map for building a healthy economy for future generations. And we are getting all this done while reducing the provincial debt and leading the strongest economy in the country.
It's an exciting time for Nanaimo. With Leonard Krog as Mayor and a BC NDP government that works for people, great things are happening. Let's work together to keep moving forward.
I have a proven record of serving our community and getting results.
I am a dedicated champion for protecting our coast, improving our ferry services, and making Nanaimo a more affordable place to live. As your MLA I will work every day for you and your family. In this crucial by-election, I ask for your support so we can keep building a better Nanaimo.
Let's make it happen, together.
— Sheila